Hampton Inn College Station-Near Texas A&M University
320 Texas Ave., S., College Station, TX 77840, Texas, United States
Show on map
Opened: 1986 colorful contrasts and calming comfort...welcome to the Hampton Inn College Station. Jump into a world of delightful contrasts in College Station, with a hip nightlife, an academic presence, historical landmarks and artistic energy. The Hampton Inn?? College Station is located within one block of Texas A&M University and only three miles from Easterwood Airport, with free airport shuttle service. Get a feel for the artistic liveliness of this town at the Wolf Pen Creek Park and Amphitheater, only minutes from our College Station hotel. Tour the Messina Hof Winery, or get a taste of history at the George Bush Presidential Library and Museum. Our hotel in College Station also gives you easy access to the live music scene of Northgate, or the family-friendly Adamson Lagoon water park. Of course, shoppers can indulge in the nearby Culpepper Shopping Center or the Downtown Historical District, and golfers can enjoy one of many nearby courses. Ask the team at our College Station hotel for more tips on the local attractions. services & amenities Even if you're in College Station to enjoy the great outdoors, we want you to enjoy our great indoors as well. That's why we offer a full range of services and amenities at our hotel to make your stay with us exceptional. Are you planning a meeting? Wedding? Family reunion? Little League game? Let us help you with our easy booking and rooming list management tools.* Meetings & Events * Local Restaurant Guide
Show More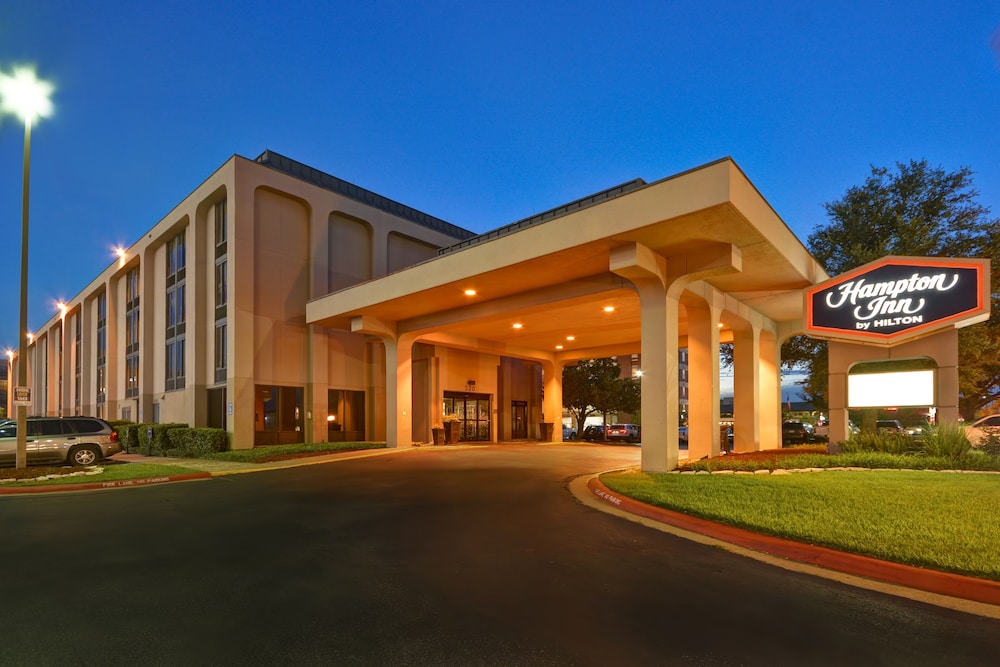 3 places of interest within 3281 ft, 745 ft from downtown
View Map
Wi-Fi in designated areas
Mobility Accessible Room(Bathtub)
Air conditioningTVHairdryer
Free cancellation before 23:59, October 20, 2021 (hotel's local time)

Guest Room
Air conditioningTVHairdryer
Best price with 2 breakfasts
Free cancellation before 23:59, October 20, 2021 (hotel's local time)
Free cancellation before 23:59, October 20, 2021 (hotel's local time)
Free cancellation before 23:59, October 20, 2021 (hotel's local time)
Free cancellation before 23:59, October 20, 2021 (hotel's local time)

1 FULL-SIZED MOBILITY ACCESSIBLE RI SHWR NS
Air conditioningTVHairdryer
Free cancellation before 23:59, October 20, 2021 (hotel's local time)

1 FULL-SIZED MOBILITY/HEARING ACCESS W/TUB NS
Air conditioningTVHairdryer
Free cancellation before 23:59, October 20, 2021 (hotel's local time)

King Room
Air conditioningTVMicrowaveHairdryer
Best price with free cancellation
Free cancellation before 23:59, October 20, 2021 (hotel's local time)
Best price with 2 breakfasts
Confirmed within 12 hours
Free cancellation before 23:59, October 20, 2021 (hotel's local time)

King Room with Fridge
Air conditioningTVMicrowaveHairdryer
Best price with free cancellation
Free cancellation before 23:59, October 20, 2021 (hotel's local time)
Best price with 2 breakfasts
Confirmed within 12 hours
Free cancellation before 23:59, October 20, 2021 (hotel's local time)

Study King Room with Sofa Bed
Air conditioningRefrigeratorTVMicrowave
Best price with free cancellation
Free cancellation before 23:59, October 20, 2021 (hotel's local time)
1 sofa bed and 1 king bed
Best price with 2 breakfasts
Confirmed within 12 hours
Free cancellation before 23:59, October 20, 2021 (hotel's local time)
1 sofa bed and 1 king bed
Free cancellation before 23:59, October 20, 2021 (hotel's local time)
1 sofa bed and 1 king bed
Free cancellation before 23:59, October 20, 2021 (hotel's local time)
1 sofa bed and 1 king bed

King Room with Sofa Bed
Air conditioningRefrigeratorTVMicrowave
Best price with free cancellation
Free cancellation before 23:59, October 20, 2021 (hotel's local time)
1 king bed and 1 sofa bed
Best price with 2 breakfasts
Confirmed within 12 hours
Free cancellation before 23:59, October 20, 2021 (hotel's local time)
1 king bed and 1 sofa bed
Free cancellation before 23:59, October 20, 2021 (hotel's local time)
1 king bed and 1 sofa bed
Free cancellation before 23:59, October 20, 2021 (hotel's local time)
1 king bed and 1 sofa bed
Hotel Policy
Check-in and Check-out
Check-in

from 15:00 to 23:00

Check-out

before 11:00
Child Policies
Children are welcome at this hotel. Additional fees may be charged when a child stays at the hotel with parents or guardians, please confirm with the hotel.
Need to Know
Check-in and Check-out Times
Check-in: from 15:00 to 23:00. Check-out: before 11:00. Please ensure you check in within the designated times.
Important City Info
Guests should provide the credit card when checking in. The hotel will pre-authorize your card and the pre-authorization will be released if there's no extra spending or damage to the room when checking out. Some hotels and room types have special policies, please refer to the hotel.
Hotel Description
Opened: 1986
Renovated: 2010
Number of Rooms: 133
colorful contrasts and calming comfort...welcome to the Hampton Inn College Station. Jump into a world of delightful contrasts in College Station, with a hip nightlife, an academic presence, historical landmarks and artistic energy. The Hampton Inn?? College Station is located within one block of Texas A&M University and only three miles from Easterwood Airport, with free airport shuttle service. Get a feel for the artistic liveliness of this town at the Wolf Pen Creek Park and Amphitheater, only minutes from our College Station hotel. Tour the Messina Hof Winery, or get a taste of history at the George Bush Presidential Library and Museum. Our hotel in College Station also gives you easy access to the live music scene of Northgate, or the family-friendly Adamson Lagoon water park. Of course, shoppers can indulge in the nearby Culpepper Shopping Center or the Downtown Historical District, and golfers can enjoy one of many nearby courses. Ask the team at our College Station hotel for more tips on the local attractions. services & amenities Even if you're in College Station to enjoy the great outdoors, we want you to enjoy our great indoors as well. That's why we offer a full range of services and amenities at our hotel to make your stay with us exceptional. Are you planning a meeting? Wedding? Family reunion? Little League game? Let us help you with our easy booking and rooming list management tools.* Meetings & Events * Local Restaurant Guide
Services & Amenities
Wi-Fi in designated areas
Free
Airport shuttle service
Airport pickup service
Free
Restaurant
Bar
Front desk (24 hours)
Wake-up call
Gym
Indoor swimming pool
Luggage storage
Outdoor swimming pool
Conference hall
(Additional fee)
Childcare service
Fax/copying service
(Additional fee)
Business center
Designated smoking area
Restaurant

Gym

Outdoor swimming pool

Conference hall
Transportation Services
Airport pickup service

Free

Shuttle service to nearby landmarks

Free
Front Desk Services
Express check-in/check-out

Private check-in/check-out
Cleaning Services
Laundry service (off-site)
Public Area
Wi-Fi in designated areas

Free
Business Services
Conference hall

(Additional fee)

Fax/copying service

(Additional fee)
Kid's Facilities
Children's board games/puzzles
Transport & Attractions
Airports
Easterwood Field
About 12m from hotel by car
3.6 mi
Places of Interest
Benjamin Knox Gallery & Wine Depot
1570 ft
Padlock Escape Games: College Station
1917 ft
Cushing Memorial Library and Archives
0.9 mi
MSC OPAS at Texas A&M University
1.1 mi
Sanders Corps of Cadets Center
1.2 mi
J Wayne Stark University Center Gallery
1.2 mi
Haven't found the right hotel yet?