Green Valley Ranch Resort and Spa
2300 Paseo Verde Pkwy, Las Vegas, NV 89052, Nevada, United States
Show on map
Opened: 2012 Green Valley Ranch is the finest luxury hotel in Henderson, NV, equally exquisite both inside and out. The attention to detail, impeccable guest service, outstanding amenities and expansive pool and garden area has earned a reputation for being one of the very best luxury resorts in the country. Come experience the classic elegance and undeniable luxury of their European-inspired hotel and casino for yourself. The Spa at Green Valley Ranch offers the ultimate experience in relaxation and rejuvenation. The 30,000 square foot facility is exquisitely designed and supremely located within GVR's lush, finely-manicured grounds, offering the perfect refuge from the hot desert sun. Including a state-of-the-art fitness center and a fully-featured salon, as well as a variety of holistic spa treatments, The Spa will nourish your body, mind and spirit. It's no wonder why Green Valley Ranch is consistently voted the Best Spa in Las Vegas, no one else can compare! Want that world-class Las Vegas fine dining experience, without breaking the bank? Green Valley Ranch is home to the best restaurants in Henderson, featuring excellent food at affordable prices. Seeking a true fine dining experience? They're known for serving up authentic Italian cuisine, superb Japanese food, and the best steaks and seafood in Sin City. If it's a more casual dining experience that you're craving, then their Feast Buffet and quick-serve restaurants are sure to please your palate. Play to your heart's content at Green Valley Ranch's state-of-the-art Casino, open 24 hours a day, 7 days a week. Choose from thousands of your favorite slot machines, or try your luck at table games, video poker, bingo and keno. For a more interactive gaming experience, visit their incredible poker room or spend some time at their thrilling race and sports book. And don't forget to maximize your return by earning rewards points with the Boarding Pass players club, voted
Show More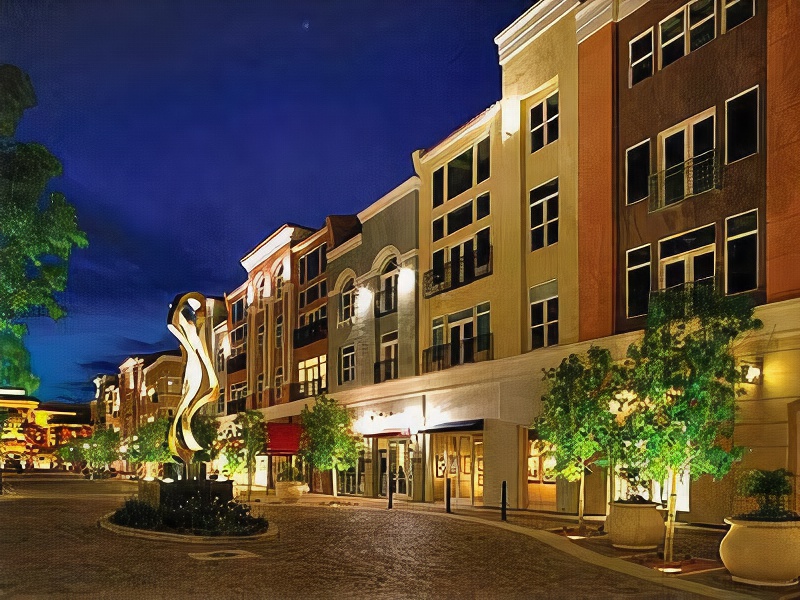 4 places of interest within 3281 ft, 10.7 mi from downtown
View Map
Wi-Fi in designated areas

Deluxe King Room
Air conditioningSeparate shower roomBathtubRefrigerator
Buffet breakfast (pay at hotel)
Special offer! Non-refundable

Deluxe Two Queen Room
Air conditioningSeparate shower roomBathtubRefrigerator
Buffet breakfast (pay at hotel)
Special offer! Non-refundable
Buffet breakfast (pay at hotel)
Buffet breakfast (pay at hotel)
Confirmed within 12 hours
Buffet breakfast (pay at hotel)

Deluxe King Room with Balcony
Air conditioningSeparate shower roomBathtubRefrigerator
Buffet breakfast (pay at hotel)

Superior King Room with View
Air conditioningSeparate shower roomBathtubRefrigerator
Buffet breakfast (pay at hotel)
Special offer! Non-refundable

Superior Two Queen Room with View
Air conditioningSeparate shower roomBathtubRefrigerator
Buffet breakfast (pay at hotel)
Special offer! Non-refundable
Buffet breakfast (pay at hotel)
Confirmed within 12 hours
Buffet breakfast (pay at hotel)

Executive King Suite
Air conditioningSeparate shower roomBathtubRefrigerator
Buffet breakfast (pay at hotel)
Confirmed within 12 hours

Executive Two Queen Suite
Air conditioningSeparate shower roomBathtubRefrigerator
Buffet breakfast (pay at hotel)
Special offer! Non-refundable
Buffet breakfast (pay at hotel)
Buffet breakfast (pay at hotel)
Confirmed within 12 hours
Buffet breakfast (pay at hotel)

Executive King Suite with Patio
Air conditioningSeparate shower roomBathtubRefrigerator
Buffet breakfast (pay at hotel)
Special offer! Non-refundable

Grand One Bedroom Suite
Air conditioningSeparate shower roomBathtubRefrigerator
Buffet breakfast (pay at hotel)
1 king bed and 1 sofa bed
Buffet breakfast (pay at hotel)
Confirmed within 12 hours
Provided by our trusted partners

Tuscany One Bedroom Suite
Air conditioningSeparate shower roomBathtubRefrigerator
Buffet breakfast (pay at hotel)

Geneva Suite
Air conditioningSeparate shower roomBathtubRefrigerator
Buffet breakfast (pay at hotel)
Special offer! Non-refundable
Reviews
(3 verified guest reviews)
Guest User

United States

Bed Type Assigned at Check-in

Stayed in February 2021

Couples

1 Review

Guest User

South Korea

Superior Two Queen Room with View

Stayed in January 2019

Business travelers

31 Reviews

Albert

China

Deluxe King Room

Stayed in May 2019

Other

5 Reviews
Hotel Policy
Check-in and Check-out
Check-in

from 15:00

Check-out

before 11:00
Child Policies
Children are welcome at this hotel.
Guests 16 years and over will be charged adult rates.
Need to Know
Important City Info
A resort fee and facility fee will be charged during the stay. These fees might not be included in the total room rate for some rooms and must be paid at the hotel front desk.
[Jul 30, 2021 - Dec 31, 2021] Due to the coronavirus (COVID-19), wearing a face mask is mandatory in all indoor common areas.
Guests must provide a credit card when checking in. The hotel will pre-authorize your card and the pre-authorization will be released if there are no extra charges or damage to the room when checking out. Some hotels and room types have special policies, please check with the hotel for more information.
Hotel Description
Opened: 2012
Renovated: 2016
Number of Rooms: 495
Green Valley Ranch is the finest luxury hotel in Henderson, NV, equally exquisite both inside and out. The attention to detail, impeccable guest service, outstanding amenities and expansive pool and garden area has earned a reputation for being one of the very best luxury resorts in the country. Come experience the classic elegance and undeniable luxury of their European-inspired hotel and casino for yourself. The Spa at Green Valley Ranch offers the ultimate experience in relaxation and rejuvenation. The 30,000 square foot facility is exquisitely designed and supremely located within GVR's lush, finely-manicured grounds, offering the perfect refuge from the hot desert sun. Including a state-of-the-art fitness center and a fully-featured salon, as well as a variety of holistic spa treatments, The Spa will nourish your body, mind and spirit. It's no wonder why Green Valley Ranch is consistently voted the Best Spa in Las Vegas, no one else can compare! Want that world-class Las Vegas fine dining experience, without breaking the bank? Green Valley Ranch is home to the best restaurants in Henderson, featuring excellent food at affordable prices. Seeking a true fine dining experience? They're known for serving up authentic Italian cuisine, superb Japanese food, and the best steaks and seafood in Sin City. If it's a more casual dining experience that you're craving, then their Feast Buffet and quick-serve restaurants are sure to please your palate. Play to your heart's content at Green Valley Ranch's state-of-the-art Casino, open 24 hours a day, 7 days a week. Choose from thousands of your favorite slot machines, or try your luck at table games, video poker, bingo and keno. For a more interactive gaming experience, visit their incredible poker room or spend some time at their thrilling race and sports book. And don't forget to maximize your return by earning rewards points with the Boarding Pass players club, voted
Services & Amenities
Wi-Fi in designated areas
Free
Airport shuttle service
Airport pickup service
Restaurant
Café
Bar
Non-smoking floor
Currency exchange
Front desk (24 hours)
Gym
Spa
Massage
Sauna
Luggage storage
Outdoor swimming pool
Free
Beauty salon
Conference hall
Kids' club
Kids' playground
Childcare service
Nightclub
Multilingual staff
Fax/copying service
Water sports
Business center
Casino
Designated smoking area
ATM
Restaurant

Gym

Spa

Outdoor swimming pool

Conference hall

Kids' club

Kids' playground
Transportation Services
Pickup service (bus/train station)

Shuttle service to nearby landmarks
Activities
Outdoor swimming pool

Free
Front Desk Services
Attraction ticket counter

Express check-in/check-out
Cleaning Services
Laundry service (off-site)
Public Area
Wi-Fi in designated areas

Free
Transport & Attractions
Airports
McCarran International Airport
About 13m from hotel by car
7.9 mi
Boulder City Municipal Airport
About 21m from hotel by car
17.8 mi
Railway Stations
Las Vegas Convention Center Monorail Station
About 21m from hotel by car
13.6 mi
Areas
Green Valley
About 10m from hotel by foot
2592 ft
Places of Interest
Gianna Christine Salon & Spa
1135 ft
Bingo Room at Green Valley Ranch
1326 ft
Photon Light Energy Center
2916 ft
Massage Envy Spa Green Valley
0.7 mi
Spiritual Art Gallery & Museum
1 mi
Haven't found the right hotel yet?
24/7 Customer Support
We're here to help whenever you need us
Over 400 Million Members
4-star rating on Trustpilot
Book Worry-free
Thousands of hotels can be canceled for free with our Flight and Hotel GuaranteeLearn More
Secure Payment
Payments are secured using the latest industry standards