Sofitel Strasbourg Grande Ile
4 place Saint-Pierre-le-Jeune, Strasbourg, 67000, Grand Est, France
Show on map
Opened: 1964 Located at the crossroads of Europe, these renovated Sofitel Strasbourg hotel accommodations are near the Cathedral, the Petite France area, and the city's finest museums and boutiques. A cosmopolitan atmosphere and complete mastery of the art of servicedistinguish us from rival Strasbourg France hotels. This Strasbourg center hotel is equally suited to business trips and leisure travel -- 15 minutes from the new railway station of the European TGV (high-speed train)
Show More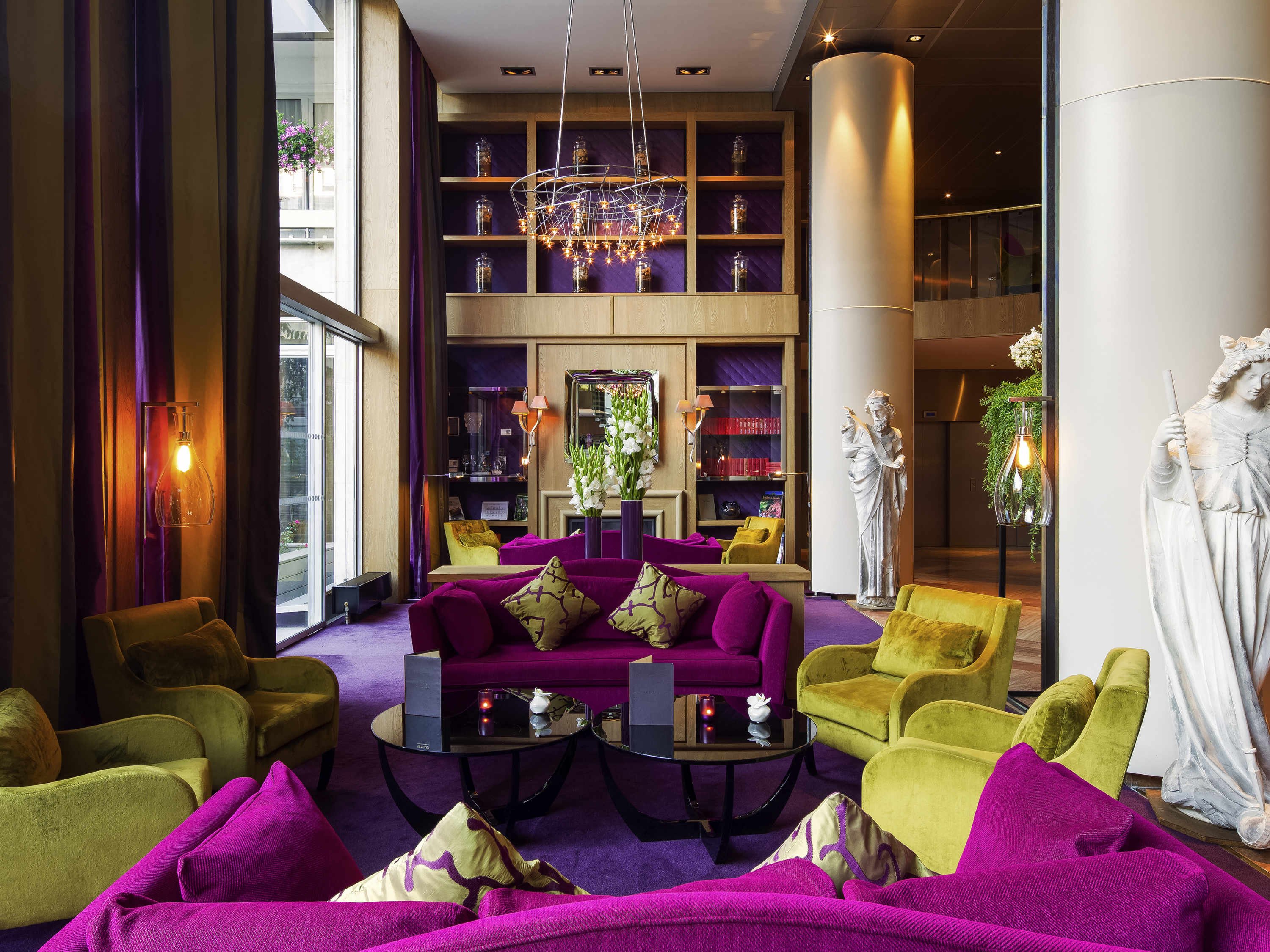 10 places of interest within 3281 ft, 840 ft from downtown
View Map
Wi-Fi in designated areas

Classic Queen Room
Air conditioningTVMinibarHairdryer
Free cancellation before 18:00, September 29, 2021 (hotel's local time)
Buffet breakfast, extra €29.00
Free cancellation before 18:00, September 29, 2021 (hotel's local time)
Buffet breakfast, extra €29.00
Free cancellation before 18:00, September 29, 2021 (hotel's local time)
Free cancellation before 18:00, September 29, 2021 (hotel's local time)

Superior Room with Garden View
Air conditioningTVMinibarHairdryer
Best price with free cancellation
Free cancellation before 18:00, September 29, 2021 (hotel's local time)
Buffet breakfast, extra €29.00
Free cancellation before 18:00, September 29, 2021 (hotel's local time)
Buffet breakfast, extra €29.00
Free cancellation before 18:00, September 29, 2021 (hotel's local time)
Free cancellation before 18:00, September 29, 2021 (hotel's local time)

Luxury Room with Garden View
Air conditioningTVMinibarHairdryer
Best price with free cancellation
Free cancellation before 18:00, September 29, 2021 (hotel's local time)
Buffet breakfast, extra €29.00
Free cancellation before 18:00, September 29, 2021 (hotel's local time)
Buffet breakfast, extra €29.00
Free cancellation before 18:00, September 29, 2021 (hotel's local time)
Free cancellation before 18:00, September 29, 2021 (hotel's local time)
Buffet breakfast, extra €29.00
Free cancellation before 18:00, September 29, 2021 (hotel's local time)
Free cancellation before 18:00, September 29, 2021 (hotel's local time)

Junior Suite
Air conditioningTVSofaMinibar
Best price with free cancellation
Free cancellation before 18:00, September 29, 2021 (hotel's local time)
Buffet breakfast, extra €29.00
1 king bed and 1 sofa bed
Free cancellation before 18:00, September 29, 2021 (hotel's local time)
Buffet breakfast, extra €29.00
1 king bed and 1 sofa bed
Buffet breakfast, extra €29.00
Confirmed within 12 hours
Free cancellation before 18:00, September 29, 2021 (hotel's local time)
1 king bed and 1 sofa bed
Free cancellation before 18:00, September 29, 2021 (hotel's local time)
Buffet breakfast, extra €29.00
1 king bed and 1 sofa bed
Best price with 2 breakfasts
Free cancellation before 18:00, September 29, 2021 (hotel's local time)
1 king bed and 1 sofa bed
Confirmed within 12 hours
Free cancellation before 18:00, September 29, 2021 (hotel's local time)
Buffet breakfast, extra €29.00
1 king bed and 1 sofa bed
Free cancellation before 18:00, September 29, 2021 (hotel's local time)
1 king bed and 1 sofa bed
Free cancellation before 18:00, September 29, 2021 (hotel's local time)
1 king bed and 1 sofa bed
Reviews
闫

China

Classic Queen Room

Stayed in November 2019

Friends

5 Reviews

LEIRAN

China

Classic Queen Room

Stayed in February 2020

Business travelers

3 Reviews

闫

China

Luxury Room with Garden View

Stayed in November 2019

Friends

5 Reviews

Guest User

China

Classic Queen Room

Stayed in August 2019

Friends

4 Reviews

Stayed in October 2018

Families

3 Reviews
Hotel Policy
Check-in and Check-out
Check-in

from 15:00

Check-out

before 12:00
Child Policies
Children are welcome at this hotel. Additional fees may be charged when a child stays at the hotel with parents or guardians, please confirm with the hotel.
Hotel Description
Opened: 1964
Renovated: 2013
Number of Rooms: 150
Located at the crossroads of Europe, these renovated Sofitel Strasbourg hotel accommodations are near the Cathedral, the Petite France area, and the city's finest museums and boutiques. A cosmopolitan atmosphere and complete mastery of the art of servicedistinguish us from rival Strasbourg France hotels. This Strasbourg center hotel is equally suited to business trips and leisure travel -- 15 minutes from the new railway station of the European TGV (high-speed train)
Services & Amenities
Wi-Fi in designated areas
Free
Restaurant
Bar
Non-smoking floor
Front desk (24 hours)
Wake-up call
Gym
Spa
Massage
Luggage storage
Children's meals
Beauty salon
Conference hall
Childcare service
Multilingual staff
Fax/copying service
Multi-function room
Business center
Library
Restaurant

Bar

Gym

Conference hall
Front Desk Services
Attraction ticket service

Express check-in/check-out

Pay once for all purchases at check-out

Private check-in/check-out
Cleaning Services
Laundry service (off-site)
Public Area
Wi-Fi in designated areas

Free
Transport & Attractions
Airports
Strasbourg Airport
About 26m from hotel by car
11.6 mi
Railway Stations
Strasbourg Station
About 13m from hotel by foot
0.6 mi
Strasbourg Railway Station
About 14m from hotel by car
4.8 mi
Areas
Strasbourg Downtown
About 5m from hotel by foot
1115 ft
Places of Interest
Eglise Protestante Saint-Pierre-le-Jeune
442 ft
General Jean-Baptiste Kleber Statue
582 ft
Monument du Marechal Leclerc
639 ft
Haven't found the right hotel yet?
24/7 Customer Support
We're here to help whenever you need us
Over 400 Million Members
4-star rating on Trustpilot
Book Worry-free
Thousands of hotels can be canceled for free with our Flight and Hotel GuaranteeLearn More
Secure Payment
Payments are secured using the latest industry standards