Activity Details
[Departure Terminal]
Hong Kong
HONG KONG MACAU FERRY TERMINAL
CHINA FERRY TERMINAL (HONG KONG KOWLOON)
Macau
MACAU TAIPA FERRY TERMINAL
[Sailing Schedule]
Hong Kong (Sheung Wan) > Macau (Taipa)(Sailing time about 60 mins)
07:00 07:30 08:00 08:30 09:00 09:30
10:00 10:30 11:00 11:30 12:00
12:30 13:00 13:15 13:30 14:00 14:30
15:00 15:30 16:00 16:30 17:00
17:30 18:00 18:30 19:00 19:30 20:00
20:30 21:00 22:00 22:30
Macau (Taipa) > Hong Kong (Sheung Wan) (Sailing time about 60 mins)
07:00 08:00 08:30 09:00 09:30 10:00
10:30 11:00 11:30 12:00 12:30 13:00
13:30 14:00 14:30 15:00 15:30 16:00
16:30 17:00 17:30 18:00 18:30 19:00
19:30 20:00 20:30 21:00 21:30 22:00
22:30* 23:00 23:59
17:30 18:00 18:30 19:00 19:30 20:00
20:30 21:00 21:30 22:00 22:30 23:00
23:30 23:59
Night Sailing
1st Oct to 31st Jan: Start From 17:10
Hong Kong (Kowloon) > Macau (Taipa)(Sailing time about 60 mins)
08:15 / 09:15 / 10:15 / 11:15 / 12:15 / 13:15
Macau (Taipa) > Hong Kong (Kowloon) (Sailing time about 60 mins)
10:45/11:45/ 16:45/ 17:45
Please note that 11:45 session will be added since Oct 1 2019
Night Sailing
1st Oct to 31st Jan: Start From 17:10
the 11:30 session will be canceled during Dec 11-12
*Sailing schedule may be amended from time to time, please refer to goo.gl/E9p2bP for the updated policy.
Please present the barcode for redemption, each barcode could only redeem one ticket, the E-voucher example is as below:
The E-voucher in App: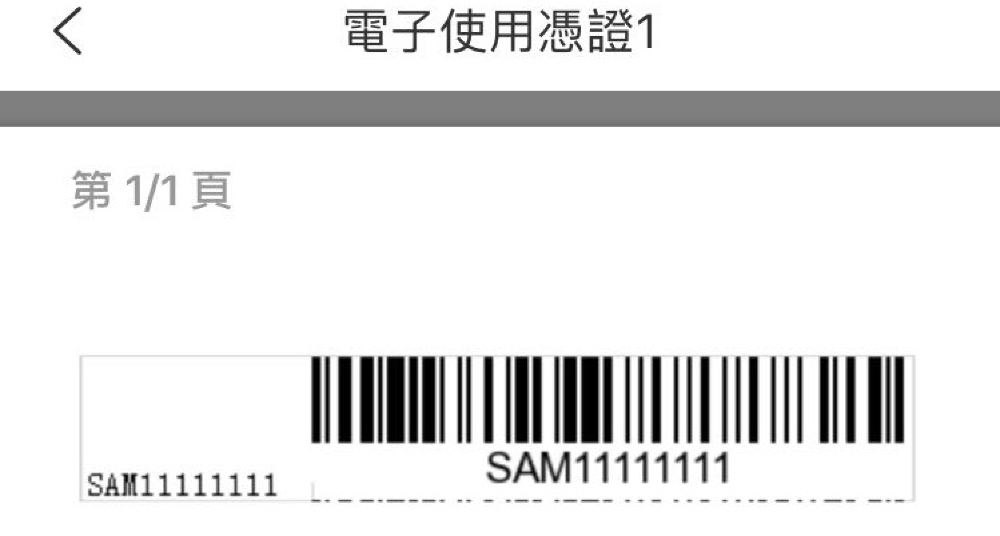 *The pictures above is reference only.
Inclusions
Cotai Class one way ticket
Exclusions
Personal Expenditure and other not mentioned fee
Change & Refund Policies
Once this product is successfully booked, it cannot be changed or canceled
Trip.com only provides the booking service for this travel product. The specific cancellation policies are strictly in accordance with the supplier's standards. Please read carefully before booking
How to Use It
After booking is confirmed, you may find the redemption barcode in [Activity Voucher] of [Booking Details] in App or refer to the attached PDF E-voucher in the confirmation email.
[How to redeem the ferry ticket] Please redeem the ticket by presenting PDF E-voucher and valid identity document. Please arrive ferry terminal at least 45 minutes early to redeem the ticket. You may redeem the ticket within the valid period.
[Redemption Office]
HONG KONG MACAU FERRY TERMINAL
Cotai Water Jet Ticketing Counter (Address: Shop 305D, Shun Tak Centre, 200 Connaught Road, Sheung Wan, HK; Opening Hour: 06:00 - 22:30)
CHINA FERRY TERMINAL (HONG KONG KOWLOON)
Cotai Water Jet Ticketing Counter (Address: Shop 1-5A, 1/F China Ferry Terminal, 33 Canton Road, Tsim Sha Tsui, Kowloon; Opening Hour: 07:00 - 20:30)
( This redemption point may move in December and please check the official website for updated information in advance)
MACAU TAIPA FERRY TERMINAL
Cotai Water Jet Ticketing Counter (Address: Estrada de Pac On, Taipa; Opening Hour: 06:30 - 23:50)
For Ferry schedule and other related information, please refer to Cotai Water Jet Official Website or click into https://www.trip.com/things-to-do/detail/20506360 on Trip.com
Please Note: Not available on Jan 25-28 and Apr 10-13,2020
Important Information
Passengers must exchange this E-voucher for valid ferry ticket(s) at least 30 minutes prior to the sailing time at Cotai Water Jet ticketing office(s) shown below.
All tickets will not be able to redeem the valid ticket for the ferry 15 minutes before departure.
Cotai Water Jet City Routes are as follows:
Hong Kong Macau Ferry Terminal to/from Macau Taipa Ferry Terminal
Hong Kong China Ferry Terminal to/from Macau Taipa Ferry Terminal
This voucher is not valid for use after the expiry date shown on this ticket.
This company ticket is valid for redeem between Monday to Sunday Cotai Class. Ticket type: Travel Agent Voucher
Above ticket codes listed in booking details need to redeem at the same time and each ticket code is entitled to redeem one single trip ticket for sailing depart on or before 12 June 2020 and can use once only.
Issuance of ferry ticket is subject to seat availability at the time of exchange.
This voucher is not redeemable for cash, refund, resale and transferable.
Change or cancellation cannot be made once the voucher is exchanged for a valid ferry ticket.
Lost ticket(s) cannot be replaced.
This voucher is void if damaged or altered without the authorization of the Company.
Usage of this voucher is subject to the Terms & Condition of carriage of passengers and luggage.
Cotai Ferry Company Limited reserve the right to limit the number of exchange tickets on each ferry service and to terminate this service without prior notice.
Cotai Ferry Company Limited reserves the right to make all final decisions in case of dispute.15. Children aged one year or older must travel with a valid ticket.
Please keep well your barcode. If the barcode is being lost or stolen, you will not be able to make a replacement or refund. Please pay attention.